Posted by Mary Jaeger on 15th Sep 2016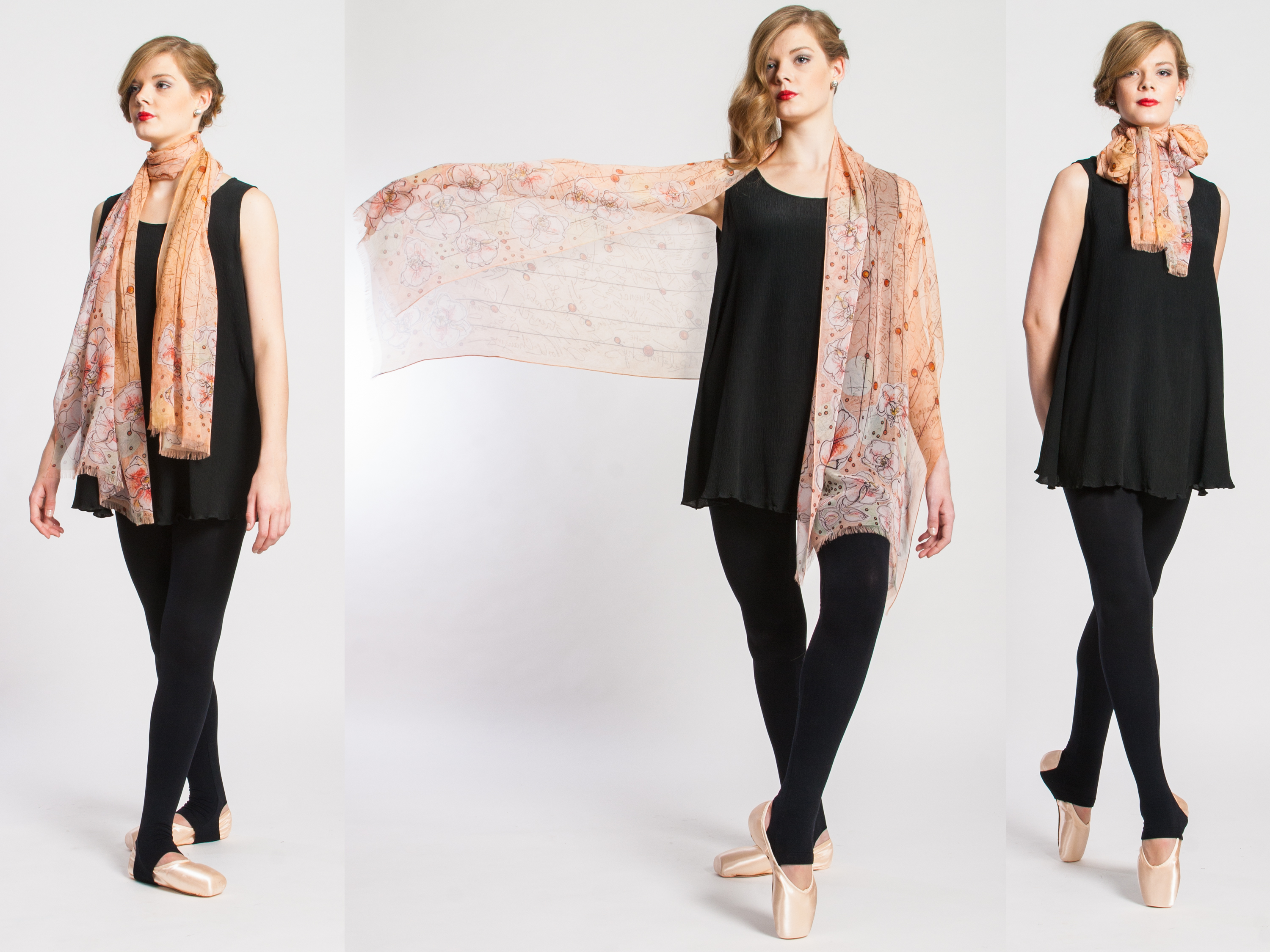 I enjoyed a moment of satisfaction this morning while walking to my atelier bordering SoHo and Chinatown. At precisely 9:07 AM, with bits of technical assistance, I successfully completed my first powerpoint presentation. Acknowledging this achievement, not comparing myself to the brilliant tech shoulders I continually rub, I celebrated my yahoo moment.
About a year and half ago, comfortably armed with a sensual chunk of graphite, creamy pastels, a sumi black marker and a roll of fine Japanese washi (rice paper) 38 inches wide, I sat at the cherry table in my atelier. I started sketching designs for a scarf commissioned by Dean Shim at the University of Wisconsin-Madison School of Human Ecology. Honoring women who create the legacy for the School through their conscious work, my sketches were informed by a stunning architectural grid two stories tall with circular portraits of these women engraved in glass at the recently completed Nancy Nicholas Hall.
I chose to keep the lines fluid and hand-drawn, reflecting on observations and teachings I received in Japan and travels throughout Asia and Europe. Mindful of ancient secular manuscripts with love infused messages, I transcribed words describing hope for change written on river stones by 100 philanthropists who had gathered in Madison.
This week I have been sadden by articles that bombard my inbox describing campus life rife with rape, telling stories about young women and men who are violated and violating. Even my daughter, who is starting her high school freshman year, is aware and horrified by the unhappy ripples these events create. Since her conception, I have prayed my daughter could live in a society without the taunts of bullying and sexual harassment, elevated by compassion, simple pleasures and beauty.
As this 3rd edition of the 100 Women Wall of Honor Scarf continues to tribute women who truly make a difference in our world, I am happy knowing my tech skills are just a little bit better than they were last week. Design gives inspiration and links to the future. Tonight I will be dreaming of arcs of orchids.