Posted by Mary Jaeger on 12th Mar 2021
THE MATERIAL REVOLUTION
Episode 6 - INFINITE POSSIBILITES + SHIBORI
I was honored to be invited by Katherine Soucie to join her in conversation for The Material Revolution Episode 6 – Infinite Possibilities + Shibori.
We talked about how I became interested in Japan as a young girl in Madison, Wisconsin, after visiting an exhibition of Ukiyoe or Beautiful Women Prints from the 1800's at the Madison Art Center. That exhibition, along with the monthly magazine National Geographic, kindled the young adventurer in me and the ignited the desire to learn everything I could about Japan.
Our conversation continues to my boot camp years in the garment center in New York City where I designed textile and fashion collections for the mass market. From the mass market to exquisite heirloom textiles, talk weaves through my eight year sojourn in Japan where I studied Tegaki-Yuzen (a textile design method developed in the 1600's in Kyoto using fine lines of resist and hand-painted shading techniques to create pictorial scenes and patterns) in a traditional textile school near the Imperial Palace in Kyoto. An exacting sense of perfection acquired by working at kimono ateliers helped develop my understanding and working knowledge of hand-craft work and the value of history, culture, art and design sensitivities. It continues to lead me on a lifetime journey exploring materials and design applications.
Sit back with a cup of tea and join us: The Material Revolution - Episode 6
https://www.thematerialrevolution.com/episodes/epi...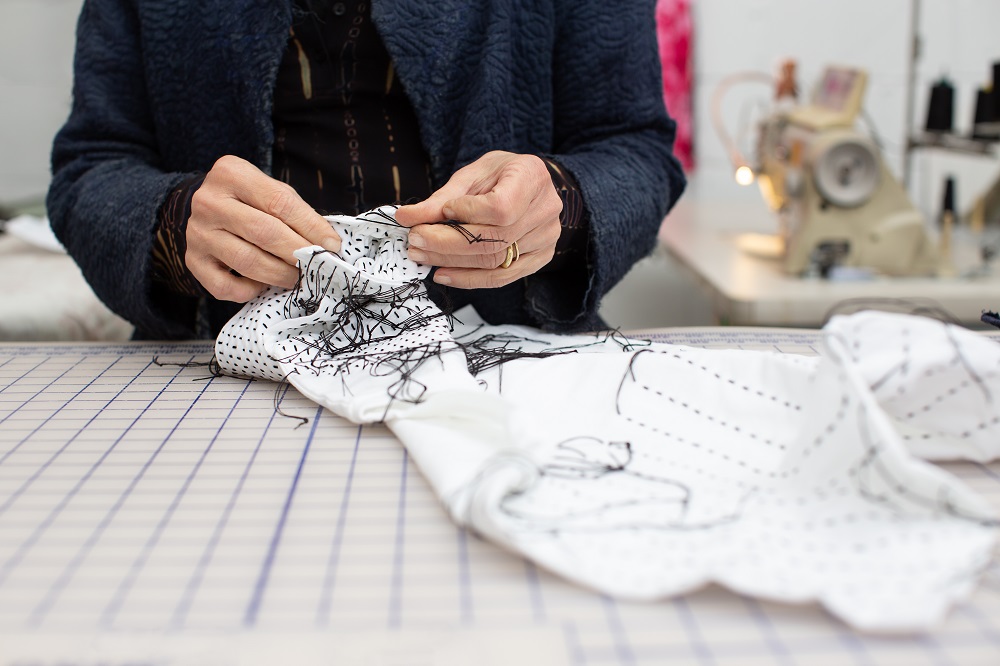 Links to Mary Jaeger's Social Media and Website
Website: http://maryjaeger.com
Instagram: www.instagram.com/maryjaeger_ny
Facebook: www.facebook.com/MARY-JAEGER-DESIGN-IN-TEXTILES-
Links to The Material Revolution's Social Media and Website
The Material Revolution
http://thematerialrevolution.com
contact us: info@materialrevolution.com
IG: https://www.instagram.com/the.material.revolution/
The podcast is independently developed and produced. It is through your support that will help us continue to create meaningful and impactful content.

Patron page to make pledge: https://www.patreon.com/thematerialrevolution

Music by: Interior Design https://interiordesignmusic.bandcamp.com
#TMR - Episode 6 - Infinite Possibilities + Shibori - Mary Jaeger

Katherine Soucie