Posted by Mary Jaeger on 12th May 2022
Dressed in familiar black pants, jacket, and vest with a white shirt, Patti Smith graced the stage at Brooklyn Steel just after her 75th birthday. She quipped she struggled with what to wear that evening and could have gotten a new ensemble for her birthday. However, she didn't. Patti Smith, when choosing the evening's outfit, considered the state of the world, climate issues and concern for clothes filling landfills. Most significantly, she simply felt comfortable in her beloved, well-worn uniform.
I am celebrating sustainability this month. I encourage every woman to step out draped in timeless, artisanal clothing and accessories that makes them feel good, creating their own personal style and allure, conscious of the environment and materials.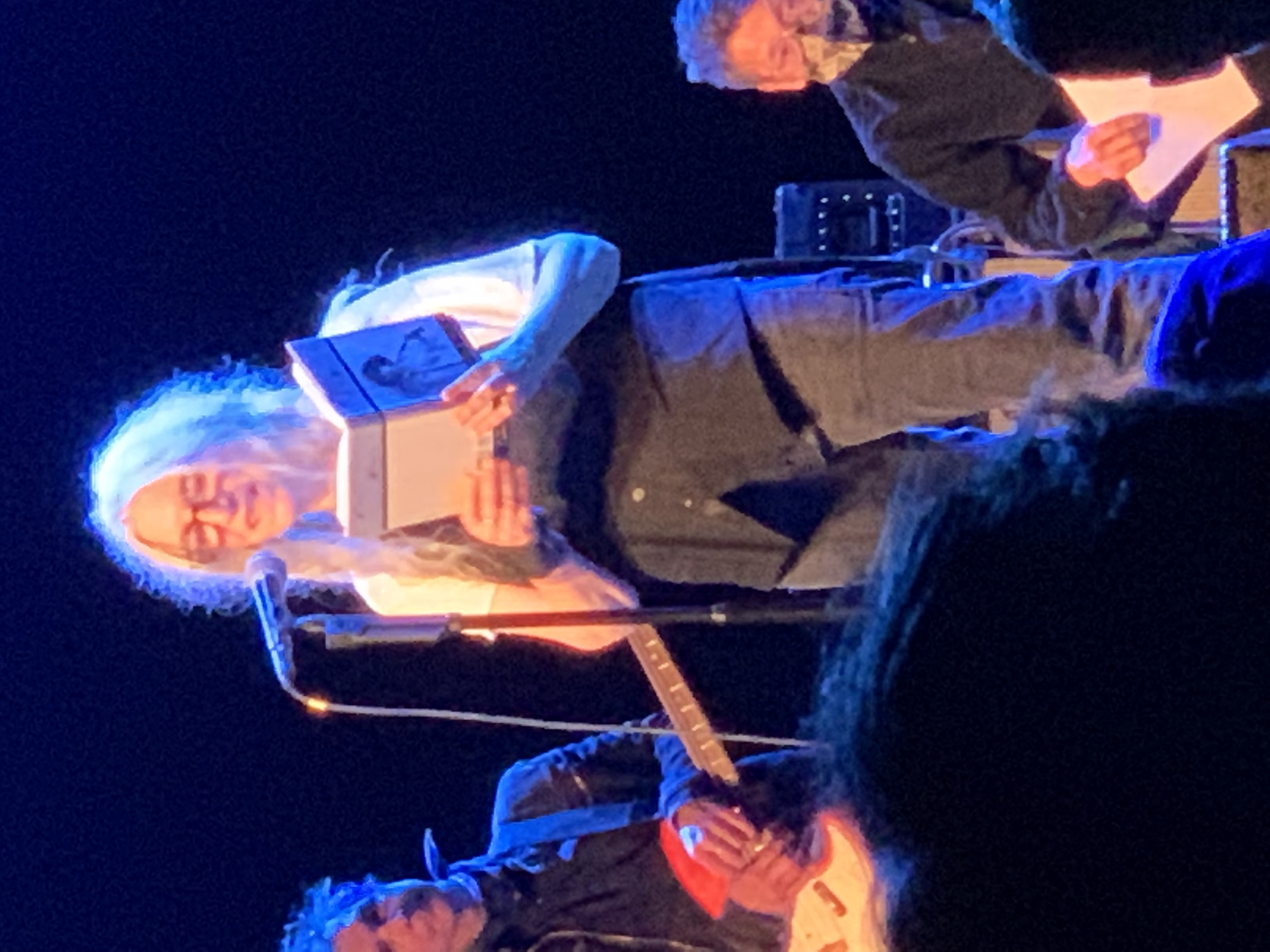 Patti Smith as Patti Smith.
"People have the POWER to DREAM"
On stage at Brooklyn Steel, captured by my iPhone
Spinal Shadows of Courage Scarf
Black and white with tones of grey - - - wrap yourself in a luxurious and versatile square silk scarf. Draped it around your neck or waist with your favorite pair of jeans and a jacket and be a rock star!
There are only 5 scarves - order yours here now