Posted by Mary Jaeger on 21st Jan 2016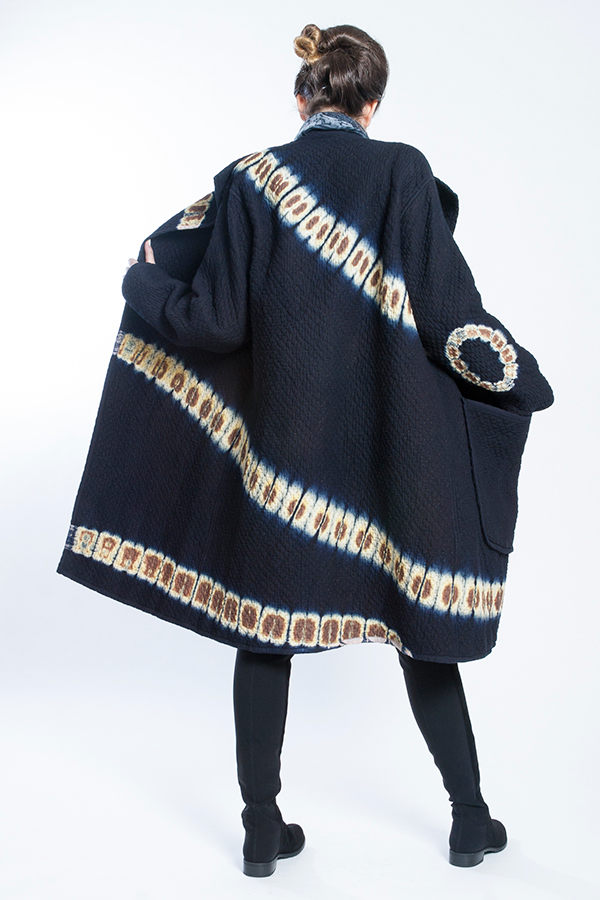 ---
January is a month of reflection. With the excitement and non-stop movement of the Holidays behind me, I am moving forward in January and focusing on all the possibilities of the year ahead.
The Year of the Red Fire Monkey, 2016 beckons promising dramatic and positive changes. But isn't that always the case with a new year? It is so cliché to say that the only change is change itself, but it is a truth. I love the discovery of the new while uprooting the old, keeping an eye to the trends, and embracing the challenges of constant evolution. Change grounded in basics: the quest for knowledge or simplicity or just better.
My collections reflect this constant evolution and perpetual innovation. For those who follow my work, you know that I am inspired by the interrelationships between colors, textures and patterns. While my work in Japan and South East Asia, where I immersed myself in the art of tegaki-yuzen, shibori and other ancient, almost arcane textile dye techniques, is deeply embedded into my DNA, shift changes are occurring. Revealing how these fluid factors intertwine creates the contemporary and relevant aesthetic that is keenly mine.
The process of transforming fabric into a 3D silhouette creates an extraordinary metamorphous. Shibori lends itself to the right side of the fabric being the wrong side and visa versa, giving the garment a beautiful, dynamic duality. With a full 360 degree movement, the garment takes on a life of its own – whether accidentally readjusted by the wind or a wave of a hand or intentionally rewrapped. Artisanal dyeing coupled with couture tailoring creates a uniquely flexible permanence, a nod to yin-yang, a collectable edge.
My collections enable my clients to enhance themselves with signature garments and accessories that make them unforgettable. 2016 will be no exception. The art and science of creating one-of-a-kind and limited edition couture clothing and interior accessories is the essence of my work and joy.