Posted by Mary Jaeger on 24th Feb 2016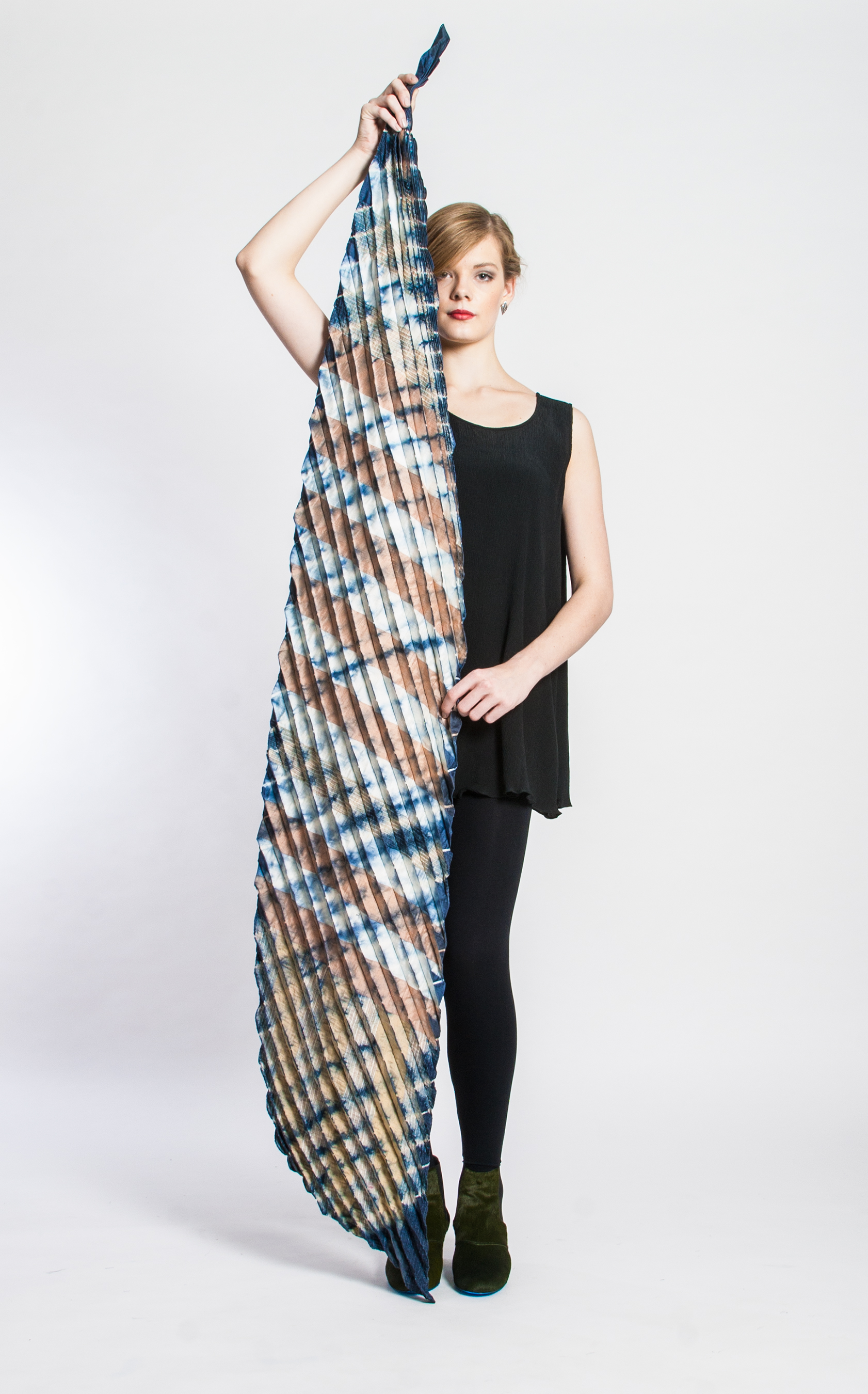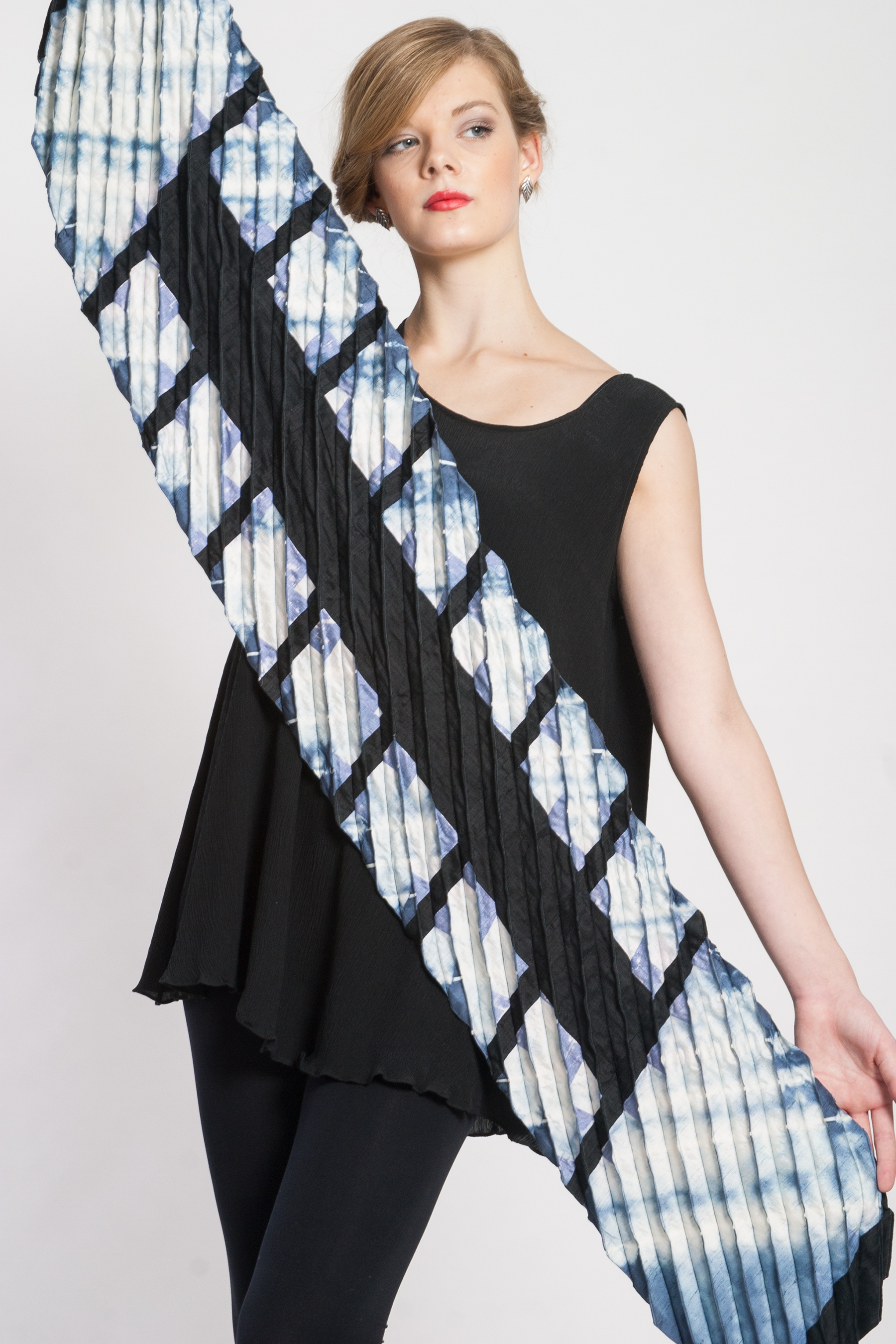 Continual Movement of the Accordion Scarves
What goes up must come down. Snow levels rise then fall. One day things are in favor and the next day they are out of favor. The continual movement of life and culture push and pull our thoughts and actions. Our environment contracts and expands with an eye to the ying and yang, the East and the West.
My initial collection of ACCORDION SCARVES is here. The geometrically pieced silk dupioni mosaic shawls begin by cutting squares and rectangles, different patterns for the front and back. The patches are stitched together for their finale as impressive triangular and rectangular shapes. These double-sided scarves are then pleated diagonally in intricate origami folds and resist dyed. Finally, the edges of the folds are machine stitched so that the accordion pleats are permanent. The front is the back and the back the front. They range in size from mini to grande.
I like to think of these shawls as SOFT SCULPTURES! Wear portions of the pleated silks compressed and neatly folded. Let other parts release and drape freely around your neck or waist. There are multiple ways the ACCORDION SCARVES can be worn as an accessory or garment, accenting a tailored sheath for day, creating a stir wrapped around bare shoulders for evening, tied around the waist as a casual sarong for a beach holiday. Alternatively, they can be hung on the wall as an interior accent.
Every changing, always transforming, there is only one of each. Continual movement abounds, just like you.
Come to West Palm Beach, Florida to see me at the Palm Beach Fine Craft Show. Send me an email if you would like a complimentary ticket for the event.
A prestigious craft show for discriminating consumers and distinguished artists
Friday - Sunday, FEBRUARY 26 - 28
Friday 10 AM - 6 PM
Saturday 10 AM - 6 PM
Sunday 11 AM - 5 PM
Palm Beach Convention Center, 650 Okeechobee Blvd, West Palm Beach, FL
Booth #504